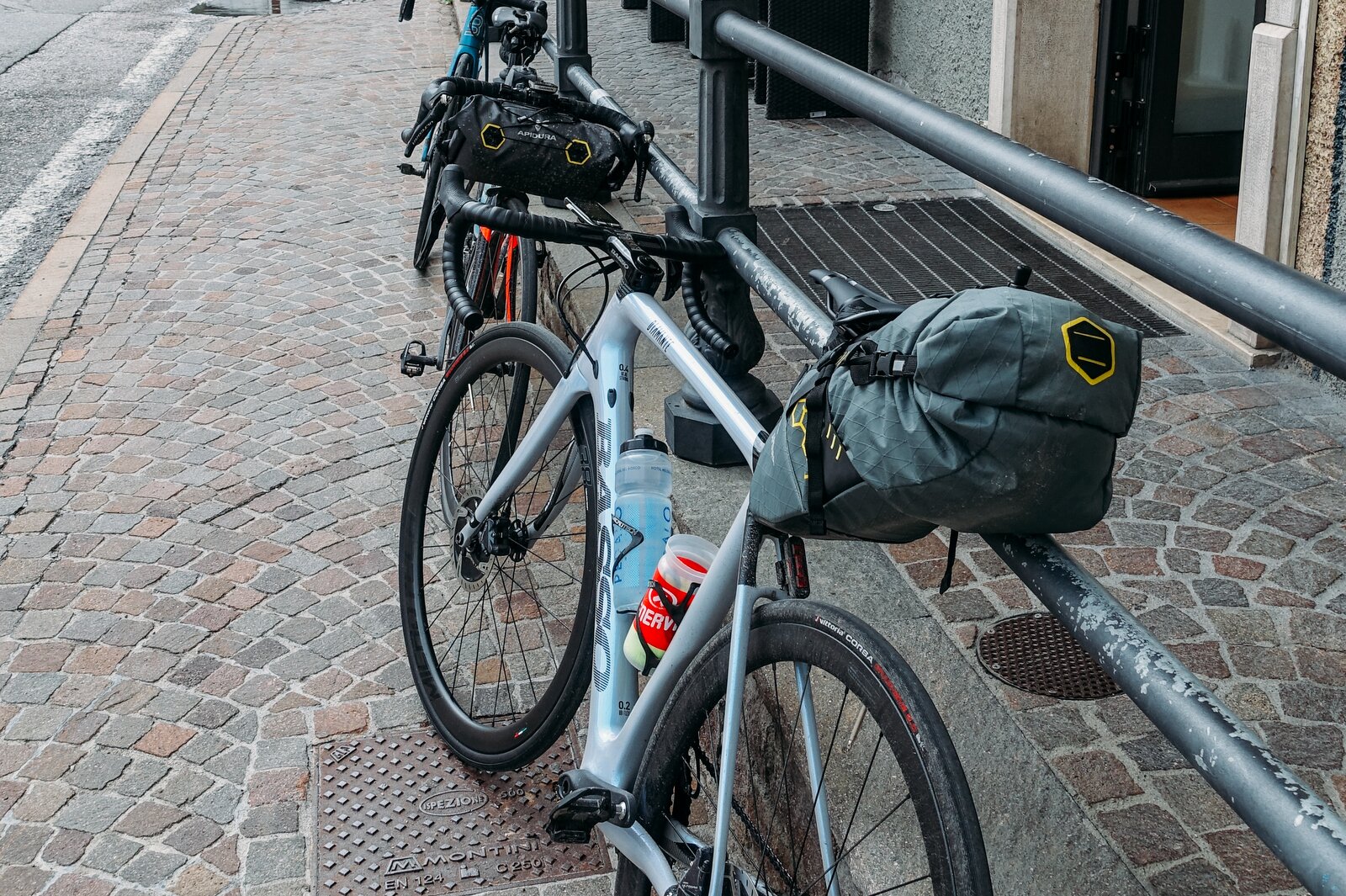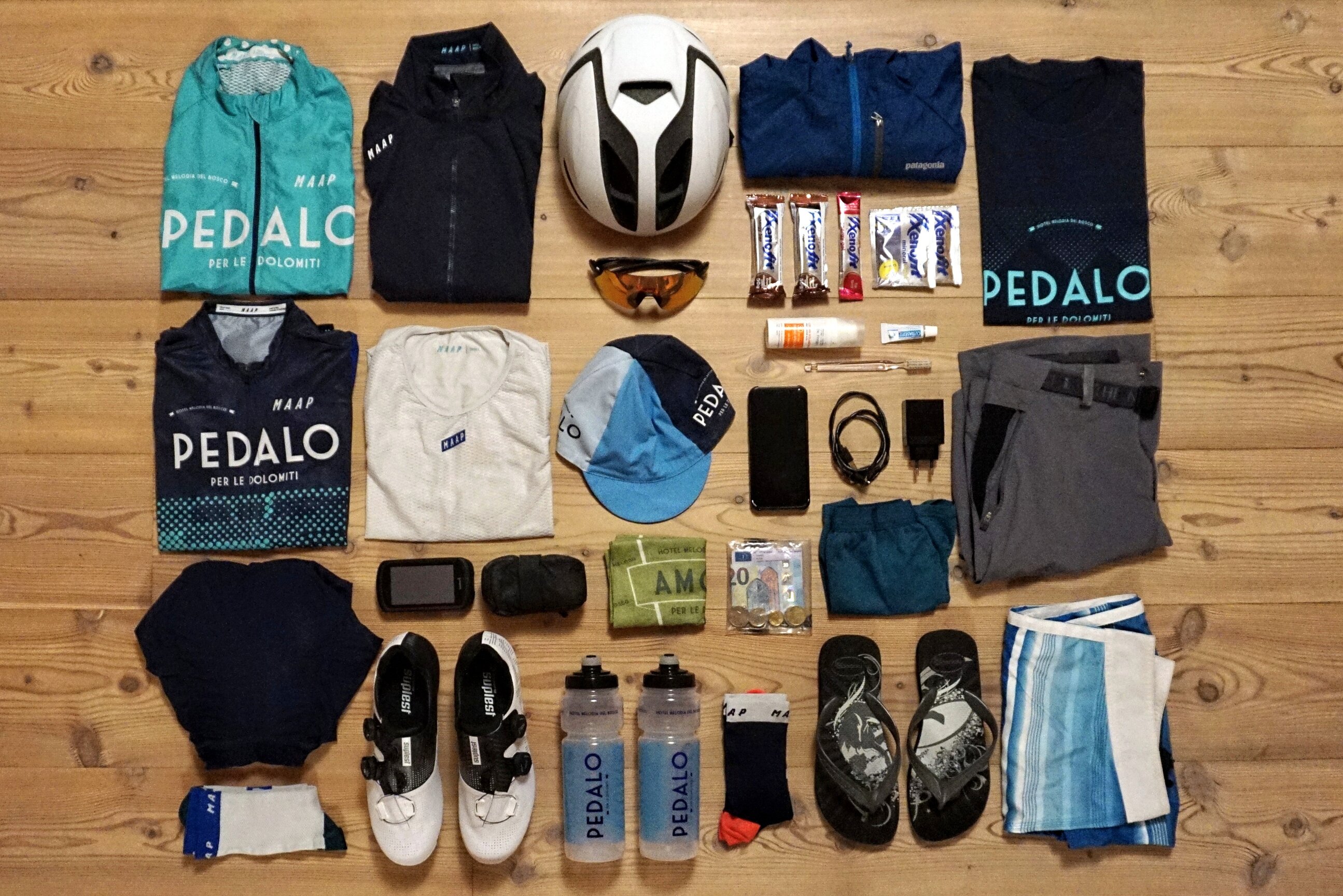 For rent we offer bags from Apidura, the leading manufacturer in this branch.
All bags are built from a lightweight material that provides unparalleled waterproofing and defence from the most punishing conditions.
For our tours we recommend the use of an saddle pack. You will not even notice your luggage while riding. Handling and driving pleasure remain unchanged.
If this bag is not enough, there is the possibility to add a frame or handlebar pack.
No specific bike is necessary; the packs can be mounted on any road bike. We provide bags in several sizes, depending on the road bike and the frame type.
The first challenge of a bike packing is to carry only the essentials, because the lighter the luggage the less effort you make. Besides, "less is more", the less you carry the freer you are.
Here is a list with the minimum necessary.
In case of uncertain weather or in mid-season we recommend taking additional clothing.
Cycling clothing
road bike shoes
socks
bib shorts
undershirt
jersey
gilet
rain jacket
helmet
sunglasses
Klaus' advice:
Even in summer, I take a mid-season rain jacket, because it can get cold at altitude.
Après bike clothing
flip flop
socks
underwear
shorts
T-shirt
windstopper jacket
swimsuit
Klaus' advice:
As après bike clothing I carry technical sportswear, because it is very light.
Various
buff
cap
toothbrush and toothpaste
sunscreen
bars
energy drink
gel
phone
gps unit
charger + cables
2 drink bottles
passport
cash
credit card
Klaus' advice:
I always carry a charger where 2 devices can be connected at the same time. The time to charge phone and gps unit is always short.
Tools and spare parts
multi-tool
pump
inner tube
puncture repair kit
Klaus' advice:
The tools and spare parts are the same as I have in my regular saddlebag, so I put this directly in the pack.