The Stelvio, the Gavia and the mountain passes of the Dolomites are legendary destinations for cyclists worldwide. These epic peaks are also icons of the northern Italian regions where they are located. The inhabitants of these regions, with their varied cultures, histories and languages, all share a love and respect for nature in this unique landscape. Bormio, with its dark and grim peaks, and Alta Badia, surrounded by the softness of the pale mountains, form the backdrop of La Pedalata. More than a simple tour, La Pedalata is an experience in which cyclists connect with these majestic mountains.
La Pedalata TOSTA
The word «tosta» in Italian means obstinate, headstrong, persistent. This is the mood of the ride from Alta Badia to Bormio and vice versa.
For this first edition, we start early in the morning from the Hotel Funivia in Bormio with the Gavia Pass. We descend to Ponte di Legno and then ascend the Tonale Pass and the Mendola Pass. After the panoramic dive towards the Wine Road and through Bolzano, it will be uphill again to the Gardena Valley. We climb up the Gardena Pass and then descend to our destination, the Hotel Melodia del Bosco in Badia. The odometer shows 230 km and 5,500 meters of ascent.
The following day is dedicated to a well-deserved rest with a short tour in Alta Badia.
On the third day we set off early for the return journey. We start with the Gardena Pass and descend to Ortisei. Passing over the Passo Pinei and through Siusi we descend to Bolzano. Along the Wine Road we reach Merano and then ride up through the Venosta Valley to finish with the epic Stelvio Pass. We arrive at the Hotel Funivia and count just over 200 km and 4,000 metres of ascent.
This is real tough stuff!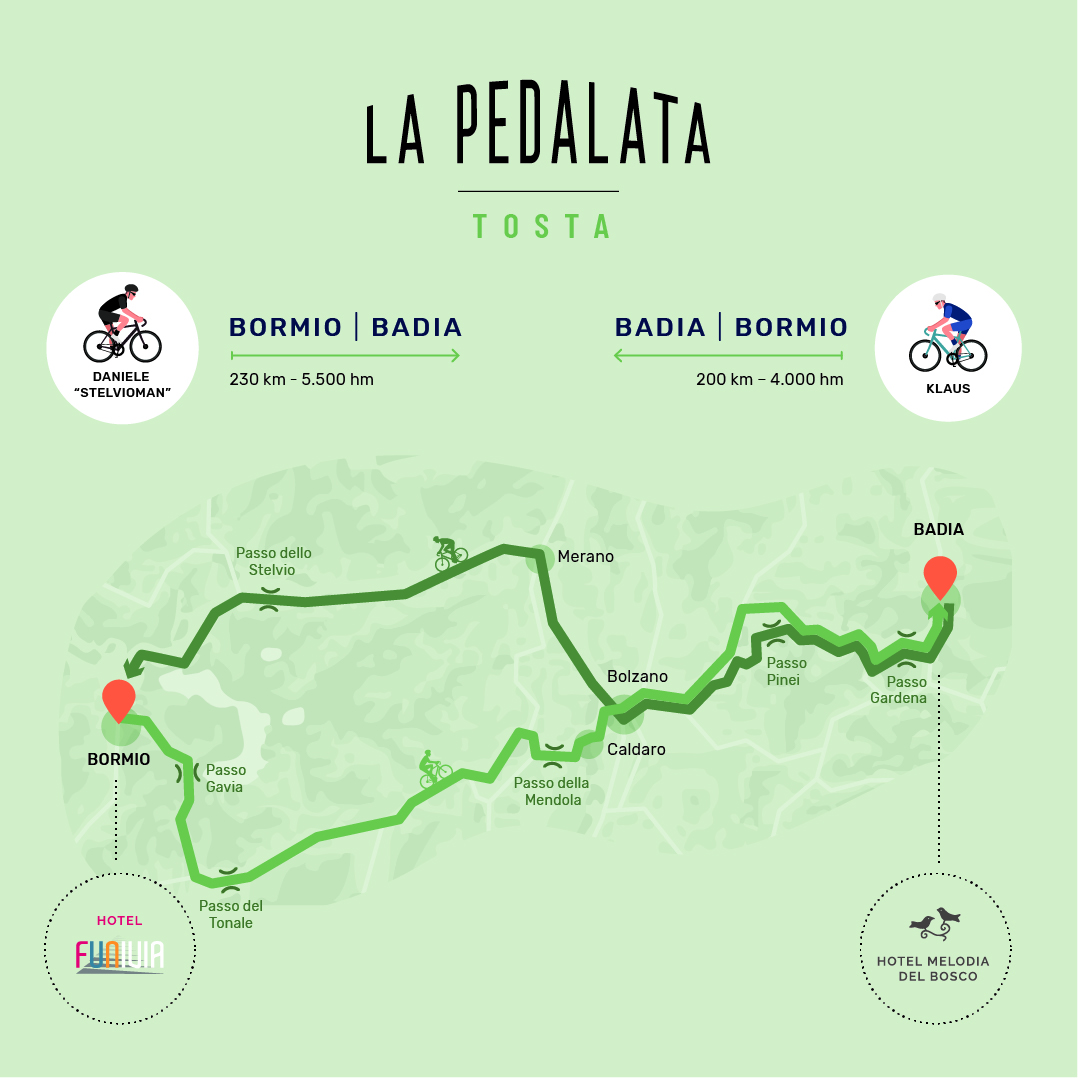 If you are a strong cyclist and feel ready for an extreme tour like «La Pedalata Tosta», choose your dates and we'll offer you a customized package.
La Pedalata LIEVE
The word «lieve» in Italian means light, and this is the lighter version of the tour «La Pedalata Tosta». The Alta Badia-Bormio and Bormio-Alta Badia routes are similar to those of «La Pedalata Tosta», but the rides are at the more relaxed pace of bikepacking.
The bikes are equipped with bikepacking bags provided by our hotel and the Hotel Funivia in Bormio so that cyclists can carry their essentials for the journey. The key word is exploration and the program is designed so that cyclists will enjoy stops and overnight stays in the charming villages along the way. The package includes rental bikepacking bags, GPX tracks and expert advice for an unforgettable adventure.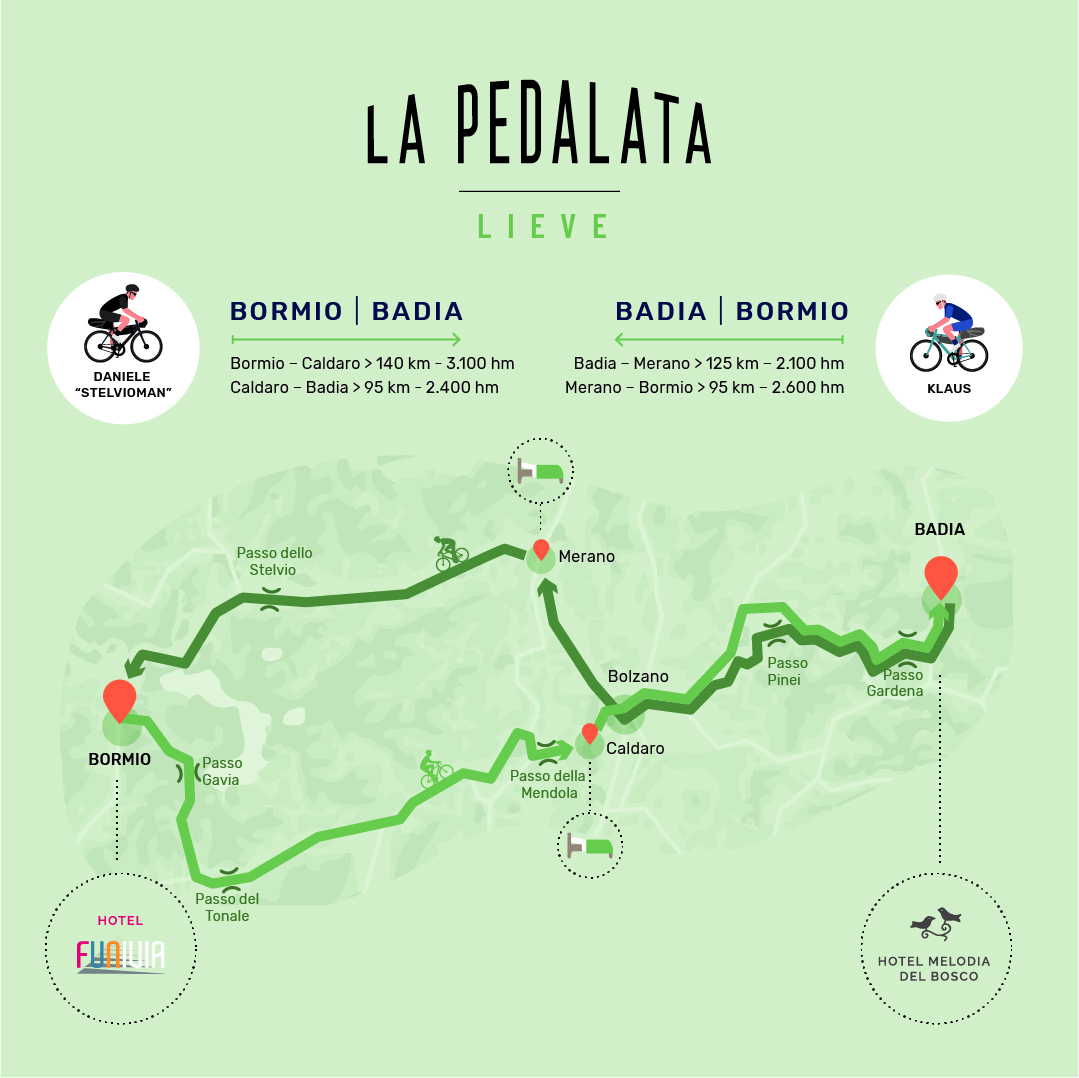 2023 edition from 28 May to 3 June!
Venture into the world of bikepacking with «La Pedalata Lieve». Join us for the special spring edition or choose the dates and we'll offer you a customized package.